ICE is Back to Arresting Immigrants Again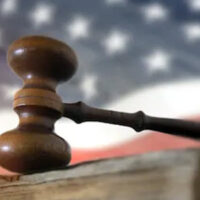 With news of the coronavirus dominating the news cycle, the news of immigration raids and arrests have gone by the wayside. But that doesn't mean these kinds of enforcement actions aren't still happening. In fact, immigration agencies recently conducted a series of raids and arrests on immigrants. And while many of the immigrants had criminal convictions, the manner and way that these investigations were conducted, is concerning.
Raids Arrest Thousands
From July to August of 2020, Immigration and Customs Enforcement (ICE) conducted a series of raids that lead to the arrest of 2,000 immigrants. Most of the individuals arrested had criminal charges pending, or already had convictions. Many of the arrested had criminal backgrounds that related to assault, domestic violence, robbery or sexual offenses.
ICE has had a busy year when it comes to arrests and deportations. ICE has arrested close to 90,000 immigrants. In 2019, about 121,000 were arrested for the entire year.
Sanctuary Cities
Many of the individuals were apprehended in so-called sanctuary cities. A sanctuary city is one that will protect immigrants from deportation, and which will not willingly turn over immigrants who may be subject to deportation. For example, Los Angeles has refused requests by immigration officials to assist in the deportation of about 25,000 immigrants.
Most sanctuary cities will, however, cooperate with immigration officials when it comes to aliens that have committed violent offenses, or who have criminal offenses.
Arrests are Troubling
The arrests were conducted at routine sites, such as workplaces, or residences. One report told of a woman who was surrounded by agents while in her car, after dropping her daughter off at daycare. Within 24 hours, the single mother of four kids born in the United States, had been deported.
Most of the immigrants were apprehended in Los Angeles, but New York, Nevada, New Jersey, Montana, Utah and Wyoming have also been targeted.  Some reports say that Denver may be the next city targeted.
Ability to Arrest Has Expanded
ICE has had more flexibility to arrest immigrants, since the days of the Trump administration, which broadened the kind of criminal backgrounds that ICE could target for arrest and deportation.
Many criticize the arrests as a political ploy, in order to win popular opinion close to a political election, even though many polls show that most Americans favor pathways to citizenship for many immigrants.
Critics also say that the raids intimidate even immigrants in the country legally, and discourage them from working, getting medical attention, or sending kids to school. There is some authority that even innocent people, and those in the country legally, are getting caught up in these raids. ICE often targets immigrants who have only committed minor offenses, because they are less likely to flee or evade law enforcement.
Contact the Palm Beach County immigration attorneys at Devore Law Group to help you with your immigration questions and problems, or for help if you are in legal trouble with immigration officials.
Resource:
denverpost.com/2020/09/30/immigrants-ice-arrests-denver-colorado-sanctuary-city/
nytimes.com/2020/09/12/us/ice-immigration-sweeps-deportation.html
cbsnews.com/news/ice-arrests-2000-immigrants-largest-sweep-pandemic/
https://www.devorelawgroup.com/students-in-online-schools-told-to-leave-then-are-told-they-can-stay/