How The "Marriage Fraud Bar" Could Prevent Your Spouse From Obtaining A Green Card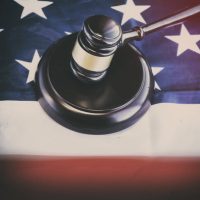 If you marry a non-U.S. citizen, you can bring them into the country legally by filing a Form I-130, which is known as a "Petition for Alien Relative." This petition is the first step towards obtaining a Green Car for your spouse. Of course, approval is not automatic and there are a number of legal grounds that U.S. Citizenship and Immigration Services (USCIS) may rely upon to deny or revoke your spouse's status.
Law Prevents Cambodian National from Seeking Status After Prior Finding of Sham Marriage
One of these grounds is known as the "marriage fraud bar." Under federal law, USCIS is required to deny an I-130 petition if the alien–i.e., the foreign spouse seeking admission–has previously entered the country "by reason of a marriage determined by the Attorney General to have been entered into for the purpose of evading the immigration laws." Basically, if the government determined that your spouse previously entered into a sham marriage for the purpose of obtaining lawful immigration status, any subsequent I-130 petition will be denied, even if they later enter into a legitimate marriage with another U.S. citizen or permanent resident.
The marriage fraud bar is not discretionary. That is to say, once immigration officials conclude there was a prior sham marriage, the decision to deny a later I-130 petition is mandatory. And U.S. courts will generally not second-guess the findings of USCIS on this point.
A recent decision from a federal judge in Minnesota, Channica C. v. Cuccinelli, provides a real-world example. In this case an American citizen married a Cambodian citizen, identified in court records as Ath T (Ath). Ath later entered the United States under an I-130 petition filed by his American spouse.
USCIS later revoked Ath's status after determining the marriage was a sham. In support of this finding, the USCIS cited a lack of evidence that Ath and his spouse lived at the same residence–they listed different addresses on their driver's licenses–and the fact that Ath's spouse gave birth to another man's child 10 months after her marriage to Ath.
Indeed, Ath and his spouse later divorced, and within a few weeks Ath married another U.S. citizen. His new spouse then filed a new I-130. USCIS denied this automatically under the marriage fraud bar. Ath's second spouse then sued the USCIS in federal court.
But as the judge explained, the USCIS acted well within the law. The Board of Immigration Appeals (BIA) previously affirmed the USCIS determination that Ath's first marriage was fraudulent based on the circumstantial evidence discussed above. The judge noted the USCIS had a strong reason to believe that Ath and his first spouse never intended to "establish a life together at the time of the marriage," as demonstrated by the fact that both of them were involved with other partners during and after their marriage. Under these circumstances, the judge said there was no reason to believe that the USCIS' finding of a fraudulent marriage "was arbitrary or capricious."
Speak with a Palm Beach Gardens Immigration Attorney Today
If you are planning to bring a non-citizen spouse or other relative into the United States, it is important that you work with an experienced Palm Beach County family-based immigration lawyer who can guide you through the process and help to ensure you are not falsely accused of engaging in fraudulent conduct. Conduct the Devore Law Group today to schedule a consultation with a member of our team.
Source:
scholar.google.com/scholar_case?case=15043171243372745776