How Long Could It Take To Get My Green Card?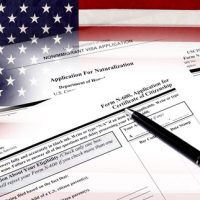 The process for seeking a Green Card is not quick. Depending on the type of application involved, it can take several months–indeed, several years–for U.S. Citizenship and Immigration Services (USCIS) to process and approve a Green Card. In some cases, the delay may be long enough to justify judicial intervention in the process.
Judges Will Not Expedite "Reasonable" Delays in Processing Applications
It is important to understand, however, that what you might consider an unreasonably long delay in approving your Green Card is not necessarily what the law–or a judge–will consider unreasonable. So you may still need to wait multiple years before getting a final determination of your immigration status.
A recent decision from a federal judge in New York, Aydemir v. Garland, illustrates the difficulties in assessing "how long is too long" to wait for a Green Card. The petitioner in this case is a Turkish citizen who was granted asylum to enter the United States in 2019. The petitioner subsequently filed a Form I-485, i.e., an application for a Green Card.
After waiting 28 months–more than two years–for a decision on his I-485 application with no response, the petitioner filed a lawsuit in federal court. Specifically, he filed a petition for a writ of mandamus. Basically, the petitioner asked the court to order the Attorney General and the Secretary of Homeland Security to adjudicate his petition now because he had been forced to suffer an unreasonable delay.
The judge denied the petitioner's request. The petitioner based his claim on the Administrative Procedures Act (APA), a federal statute that allows a court to decide whether or not a federal agency has "unduly delayed" making a decision. Some judges have held that federal immigration law prevents Green Card applicants from relying on the APA. The judge in this case, however, said that the courts were only barred from reviewing a decision to deny a Green Card. The court could, in theory, order the government to make a decision.
But in this case, the judge said the 28-month delay was "not unreasonable as a matter of law." According to USCIS, its average processing time for Form I-485 applicants was 40.5 months. And as a general rule, the courts found Green Card delays of "less than four years is reasonable on its face," while a delay exceeding six years was likely unreasonable. So the petitioner's application in this case was "still several years away from approaching this zone of unreasonableness, and he has cited no cases demanding a shorter timeline."
Contact a Florida Immigration Lawyer Today
As the judge in the Aydemir case noted, USCIS normally follows a "first in, first out" policy when processing Green Card applications. This can be frustrating if you are at the back of the line, so to speak, and you are looking to expedite a final decision.
If you have questions or concerns about the immigration process and need legal advice or representation from a qualified Palm Beach County Green Card attorney, contact the Devore Law Group today to schedule an initial consultation with a member of our immigration team.
Sources:
scholar.google.com/scholar_case?case=12075107670797812113
egov.uscis.gov/processing-times/processing-times-faqs