Government's Health Insurance Rule is Temporarily Blocked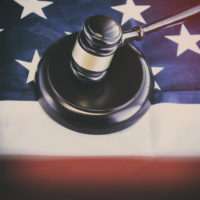 A federal judge has blocked the government's attempt to require immigrants show that they have or can get health insurance. Still, the fight is not over, and many immigrants remain fearful that the government's attempts to enforce the rule will continue.
The judge did not completely strike down the rule, but rather put on a restraining order, which means that the government is prohibited from enforcing the rule, at least until the final decision on the law's legality is determined in court. The policy had not actually gone into effect yet. It was not passed by congress, but rather implemented by the President through his executive order power.
Rule Requires Showing of Health Insurance
The rule required immigrants to show that they either were insured, or that they could obtain health insurance. This was a particularly difficult showing to make, given that many low income immigrants do not work in jobs that provide health insurance, and almost certainly could not afford health insurance on their own. One study indicated that about 25% of legal immigrants lack any type of health insurance, while nearly half of illegal immigrants are uninsured.
The policy was made almost more difficult to abide by (and some say impossible) because immigrants had to show that if they qualified for a government health care subsidy based on income, that they had to reject that option. Not only does the subsidy make insurance more affordable for all Americans, but there is not even a way to reject the subsidy on the health insurance marketplace website.
Public Charge Rule Also Halted
This rule was separate from a previously announced "public charge" rule, which would have made it more difficult for immigrants to get favorable decisions if they were on any type of public assistance, such as food stamps, Medicare, or housing assistance. That policy was also blocked by courts.
Many saw both policies as hurdles for the poor, and making it easier for immigrants with money to enter into or remain in the country.
Health Insurance is Not a Motivator
Proponents say that the ability to procure health care is an incentive for people seeking to enter the country illegally. But studies do not bear this out.
One study found that low income immigrants do not favor states that offer health insurance over those that do not. Once settled in a state, immigrants also don't tend to move to states where better insurance is offered. The study found that immigration did not go up in states where public health care offerings to low income citizens increased.
The health insurance requirement initiative, if it was and if it eventually is implemented, is expected to keep out close to 400,000 immigrants. Many of those immigrants came to the U.S. legally, under existing immigration programs. The program also would make it more difficult for people here legally, to unite their family, by blocking family members from being able to enter the country.
Make sure your immigration attorneys are up to speed on the latest developments in immigration law. Contact the Palm Beach County immigration attorneys at Devore Law Group to help you with your immigration questions.
Resources:
kff.org/disparities-policy/issue-brief/health-coverage-and-care-of-undocumented-immigrants/
washingtonpost.com/health/2019/11/03/judge-temporarily-blocks-trump-order-requiring-would-be-immigrants-prove-they-have-health-insurance/
https://www.devorelawgroup.com/undocumented-immigrants-gaining-rights-to-obtain-drivers-licenses/