Do You Qualify for an Einstein Visa?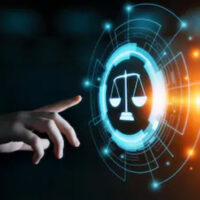 Are you a genius? A world renowned expert in your field? Most people are not—but in the event that you are, you may be a candidate for the so-called "Einstein Visa."
What is the Einstein Visa?
The Einstein Visa was named after famed physicist Albert Einstein, who obtained the Visa, allowing him to come to America just as Nazis were coming to power prior to World War 2.
The Einstein Visa (technically, an EB 1 Visa) is a special kind of visa for people that have received acclaim and recognition in whatever their field of study or work they may be in. Think of people who have won Oscars, Olympic medals, or Pulitzer Prizes (or the equivalent of any of these in applicants' home countries). If you have skills in fields like arts, business, athletics, or academics, you could qualify for the Einstein Visa, but you must have a documented history of awards and recognition.
How to Qualify
To qualify, applicants can have a single, recognized award, such as an Oscar, but there are also other criteria people can meet to qualify as an expert.  For example, applicants can belong to professional organizations with exceptionally high standards, or applicants can show that they perform in public to large audiences and that they are well known for their creative talents. Applicants may also be able to show that based on their skills, talent and ability, that they are able to demand or receive a salary that is exceptionally higher than what others will earn in the same or similar fields.
Previous examples of those granted an EInstein Visa have included directors who work on Hollywood movies, and scientists that have worked on and created life saving drugs.
But contrary to its name, you don't have to be a genius to get an Einstein Visa, nor do you have to be recognized in any field where there is any particular need—acclaim and recognition is not synonymous with intelligence. For example, athletes, stunt performers, and models often receive the Visas for accomplishments unrelated to anything academic or intellectual.
The Final Hurdle
Even if you do meet all of these demanding criteria, there is still another hurdle, which is more nebulous, and less objective—there must be what is known as a "final merits determination" by the agency reviewing the application. There are no guidelines as to how to meet this qualification. In fact, there are stories of nuclear physicists who were denied the Einstein Visa, simply because their job title in their home country was not determined to be "senior enough."
The applicant does not have to have a job lined up and waiting, the way most applicants do under work-related visas. The Einstein Visa is considered one of the fastest visas to obtain.
We can help you put your best foot forward in your effort to come to, or remain in, the United States. Contact the Palm Beach County immigration attorneys at Devore Law Group to help you with your immigration questions and problems.
Resources:
nytimes.com/2018/03/04/us/melania-trump-einstein-visa.html
economictimes.indiatimes.com/magazines/panache/wish-to-obtain-the-einstein-visa-tick-these-areas-of-excellence/articleshow/65435588.cms?from=mdr
https://www.devorelawgroup.com/supreme-court-saves-daca-program-for-now/