Supreme Court Saves DACA Program-For Now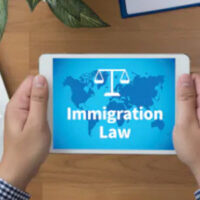 The U.S. Supreme Court recently turned back the government's attempt to end the DACA program, which protects immigrants who have become known as "dreamers."
What is DACA?
The DACA program protects immigrants brought here at a young age by parents who were in the country illegally, or who were undocumented. Started by the Obama Administration, the program is like a forgiveness program for immigrants who came to the country illegally, but because they were so young, they had no say in what their parents did and thus should not be punished by being deported based on their parents' actions.
The program also recognizes that because so many of these immigrants have been in the country since they were infants, they have grown up identifying as American. Many are in highly specific, technical, and vital jobs in the U.S. Economy.
There is no direct pathway to become a citizen through DACA, but the immigrant can renew the program every two years, and remain in the U.S. (and work) legally. In some cases, DACA qualified immigrants can obtain in-state tuition, get drivers licenses, and get state-funded health insurance.
Attempts to End DACA
In 2017, the Trump Administration ended DACA for new applicants, but the question remained about whether current DACA members would be able to renew their DACA status, or whether they would face deportation. The government tried to end even renewals of DACA protections, an attempt that faced numerous legal challenges, and made its way all the way to the Supreme Court.
Aside from the policy and ethical problems that deporting DACA protected individuals creates, deporting DACA-protected people also creates serious national security and economic problems. Many DACA members are vital employees of companies like Apple or Google. Various tech companies opposed the attempts to deport the dreamers.
Additionally, many dreamers are front-line health care workers. In the midst of a global pandemic, many challenged whether it was wise to potentially deport critical doctors, nurses, and other medical personnel.
DACA recipients pay billions in taxes every year, many have had kids in this country (making their children lawful US citizens).
Supreme Court Saves the Program
The United States Supreme Court rejected the government's attempt to end DACA. However, it did so on a procedural basis, saying that the Trump Administration had not given sufficient support to justify ending the program, which is required by law. When the program was ended, the government simply declared it as being "illegal," giving no further explanation.
Because of the facts surrounding DACA recipients—their contributions to the economy, and to our health care system—a more robust justification for ending the program was legally required. The Court did not say whether ending the program or keeping it was good policy.
Nothing stops the government from trying to end it again, this time with a more robust explanation. There is no indication whether the government will make such an attempt, as doing so in an election year could be politically risky.
Whether you need a green card, visa, or are seeking citizenship, get help as soon as possible. Contact the Palm Beach County immigration attorneys at Devore Law Group to help you with your immigration problems.
Resources:
washingtonpost.com/politics/courts_law/supreme-court-rules-against-trump-administration-attempt-to-end-daca-a-win-for-undocumented-immigrants-brought-to-us-as-children/2020/06/18/4f0b6c74-b163-11ea-8758-bfd1d045525a_story.html
nytimes.com/article/what-is-daca.html
https://www.devorelawgroup.com/immigrations-transfer-of-detainees-makes-spread-of-covid-19-even-worse/