Do You Qualify For A Hardship Waiver?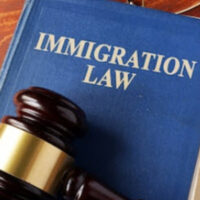 Being denied a green card, or entry into the country, can be a devastating blow. But for many people, it may not be the end of the fight to enter into, or remain in, the United States. That's because you may qualify for what is known as a hardship waiver.
What is a Hardship Waiver?
A hardship waiver allows someone to enter into or remain in the United States if they can show:
That a relative who is in the United States will suffer extreme hardship if they aren't allowed to come into, or remain in, the country, or
That your relative will suffer extreme hardship in your home country, if both you and your relative are forced to return there.
The person that would suffer hardship has to have a hardship that would be beyond normal circumstances. Saying someone would miss you, or lack companionship wouldn't qualify as a hardship, because that would be the case whenever you or anyone else was separated from a loved one.
Examples of Hardship
Common examples of hardship that have been approved in the past include things like:
Medical care or a health condition, where the person who seeks to remain in the country is vital to taking care of the sick relative
The person seeking to remain in the country, provides vital financial support to the US relative, including support that helps the relative support children, or pay living expenses. The applicant must show that the support could not be provided from the applicant home country, if he or she were removed.
In some cases, if the applicant assists the relative in paying financial debts, this may qualify as sufficient hardship
In cases where your relative will have to go with you if you are forced to leave the United States, applicants can demonstrate:
That the relative doesn't know the language in the home country
That the relative will be discriminated against or subject to violence in the home country
That the relative has debt in the United States, that can't be paid from the home country
That education of the relative will not be able to continue in the home country
That your relative has a serious medical condition, which will not be able to be adequately treated in the home country.
Like most things in immigration, be prepared to have documentation to support your argument for extreme hardship.
Factors in the Aggregate
Immigration can consider hardship factors together—that is, even if no one factor creates an extreme hardship, if a few factors together would create hardship, the hardship applications should be approved.
If you are denied a green card, or beings denied the ability to remain in the country, don't give up. Get help. Contact the Palm Beach County immigration attorneys at Devore Law Group today with any questions that you may have about immigration, green cards, visas or deportation issues.