CARES Act Excludes Financial Relief for Immigrants and Their Families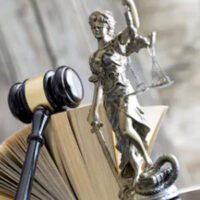 In response to the COVID-19 pandemic, in March, Congress passed the CARES Act. Among other things in the law, CARES provided for money for families, to assist them during this time of economic uncertainty and downturn. However, in yet another stab at immigrants, the Act had a little poison pill for many immigrant families, excluding them from receiving financial benefits.
Exclusions for Some Immigrant Families
Hidden in the Act is the provision that if anybody in a family should file their yearly taxes with an ID number, as many immigrants do, instead of with a social security number, then the whole family is excluded from benefits (the exclusion does not apply to those with Green Cards, who are eligible for stimulus money). This exclusion not only harms immigrants, but even those American citizens who are related to immigrants (including by marriage).
There is even a Facebook group, to recognize and support U.S. citizens who have been excluded from receiving financial benefits under CARES just because they are married to undocumented immigrants. The Facebook site has information on how to contact lawmakers and legislatures to try to get the law changed.
Lawsuit Challenges Exclusion
The Facebook group is not the only group of people outraged by the exceptions or exclusions in the law. A lawsuit has been filed against the President, on behalf of U.S. citizens who are married to those who may be undocumented, or who may not have valid social security numbers, and who thus are excluded from getting stimulus money under CARES. The lawsuit alleges discrimination based on who someone is married to.
It is estimated that about 1.2 million Americans are in the situation as the Plaintiffs in the lawsuit.
Excluding those without a social security number is especially dangerous, given that many immigrants work in vital services such as farming, and given that many who cannot afford to get medical care may end up unknowingly spreading the virus to others.
Workarounds and Exceptions
There are some workarounds to the exclusion, but not many. Any member of the armed services is eligible for stimulus money, even if their spouse uses an identification number instead of a social security number.
Additionally, any U.S. citizen who files taxes separate from their non-citizen spouse, is eligible—but only for half of the amount that would normally be given. Any "mixed citizenship" families who have not yet filed taxes (the tax deadline was extended to June due to the pandemic) should think about whether to file jointly or separately, with this in mind.
CARES also provides a number of other provisions that immigrants do qualify for, although these provisions don't involve direct payments. The CARES Act prevents landlords from evicting those who do not pay rent, and prevents mortgage companies from foreclosing on those who cannot pay their mortgage. It also allows for forbearance of some student loans.
Contact the Palm Beach County immigration attorneys at Devore Law Group to help you with your immigration questions or problems.
Resource:
msn.com/en-us/news/us/trump-sued-over-stimulus-check-ban-for-immigrant-spouses/ar-BB13hyjo
https://www.devorelawgroup.com/temporary-changes-to-the-h-2a-visa-program-for-agricultural-workers/