Canada Might Drop The Safe Third Country Agreement – What This Means For US Migrants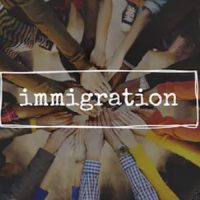 The United States and Canada are close allies when it comes to the security of the entire North American continent. They have joint military bases that ensure the protection of this continent – especially in areas like Alaska and the Yukon Territories – regions that are essentially a stone's throw from Russian territory. The two nations also cooperate when it comes to immigration, and an obvious example of this is the Safe Third Country Agreement. This agreement has been in place since 2002 – but it seems as though Canada is considering whether or not to get rid of it entirely. How might this affect US migrants, and what should you know about the Third Safe Country Agreement?
What is the Third Safe Country Agreement? 
The Third Safe Country Agreement is deceptively simple. It states that migrants seeking asylum or refugee status must do so at the first country they arrive in. It means that migrants cannot use Canada as a "gateway" to enter the United States, and it prevents migrants from applying to both countries for asylum status. Basically, you cannot "shop around" between the two countries, and you cannot attempt to circumvent one border by entering either Canada or the United States.
While you might assume that this law exists primarily to protect the United States' interest, it's important to note that Canada also has a very strict immigration policy. Canada does not simply accept everyone who applies for asylum status, and this destination is fairly popular due to its nationalized healthcare system and other benefits.
Canada Contemplates Getting Rid of the Third Safe Country Agreement 
Canada's Supreme Court is currently trying to decide whether or not to repeal the Third Safe Country Agreement. Critics of the agreement point out that if migrants are deported back to the United States after attempting to enter Canada through the latter's southern border, they face "unconscionable conditions." A representative from the Canadian Council for Refugees stated:
"What the evidence shows and what we hear from people who've experienced it, as well as independent investigations of the situations, is that it is really very abusive conditions of detention, where people spend long periods in conditions that are really atrocious."
 Supporters of the agreement state that there are exceptions that allow individuals to remain in Canada if they can prove they face serious harm upon deportation. One Canadian immigration lawyer stated:
"[…] People were trampling into Canada after failing their refugee claims [in] the United States and just bilking Canada for government proceeds. So, the public did not like that. The political solution was to discuss that Safe Third Country Agreement."
Where to Find an Immigration Attorney in Palm Beach County 
If you've been searching for a qualified, experienced Palm Beach County immigration attorney, look no further than Devore Law Group. With plenty of experience and solid qualifications, we're ready to guide migrants and immigrants to a positive solution. Whether you're seeking asylum or a "Golden Visa," we can help you take advantage of numerous strategies to streamline and speed up this process. Book your consultation today to get started with an effective action plan.
Sources: 
voanews.com/a/canadian-high-court-weighs-immigration-agreement-with-us/6796857.html