US Military Offers Path To Citizenship In Bid To Boost Recruiting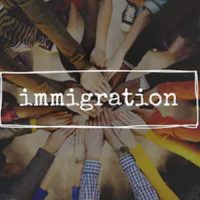 It's no secret that the US military is falling behind on its recruitment goals. Most branches are not meeting these goals, and this is becoming an increasingly worrying problem given the current state of global affairs. In a bid to push these recruitment numbers higher, many US military branches are offering an expedited route to citizenship for immigrants who might otherwise struggle to get their visas. But how exactly does this accelerated route to naturalization work? Is it really the right choice for you?
The US Military's Struggles with Recruitment Explained 
Many have pointed out that the US military is struggling to recruit new members because of high competition from other industries. Corporations often offer employees better pay, more benefits, and of course a lower chance of being KIA. Faced with these obvious benefits, many people – including immigrants – see no real point in serving in the military.
Although the military does offer a few unique advantages, the main draw is the patriotic feeling of serving one's country. And although many people may be patriotic, higher pay and benefits offered by corporations are simply too good to refuse in a highly inflationary economy. Some believe that the military's recent failures in Iraq and Afghanistan also play a role in its shrinking recruitment numbers.
Military Offers a Quicker Path to Naturalization
To address this issue, the military has offered a quicker path to naturalization in a clear effort to target migrants. Not only can migrants expect a quicker path to citizenship once they join the military, but they can also receive help with paperwork and other related tasks. This can be especially beneficial for those who do not speak English as a first language. The Roman army also went through a similar, gradual change – eventually shifting from Roman volunteers to a force almost entirely made up of foreigners. Some argue that contributed to the eventual fall of the empire.
Other Options for Migrants 
At the same time, the United States is offering other legal pathways for asylum seekers in Costa Rica. There are currently 240,000 people seeking asylum in Costa Rica, and 90% are apparently Nicaraguan. On June 13th of 2023, authorities in Costa Rica announced that many of these asylum seekers would be eligible to apply for a new US legal pathway. No further details were provided, but it seems as though 1,000 applications will be processed per month.
Where Can I Find a Qualified Immigration Attorney in Palm Beach County? 
If you've been searching for a qualified, experienced Palm Beach County immigration attorney, look no further than the Devore Law Group. Over the years, we have helped numerous migrants seeking a new home in the United States. While joining the military might offer an expedited route to citizenship, the truth is that you have many options available. Book a consultation today to consider these various options and let us guide you toward the best possible outcome.
Sources: 
abcnews.go.com/US/wireStory/join-military-become-us-citizen-uncle-sam-vous-99992311
thestar.com/news/world/americas/2023/06/13/costa-rica-us-immigration-agreement-aims-to-manage-regions-flows.html