Students in Online Schools Told to Leave-Then Are Told They Can Stay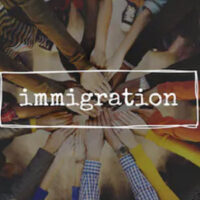 It was a frightening week for students who are in the country on what are known as M1 and F1 Visas. It seemed like these students would face deportation, before the government reversed course, and changed its mind.
Student Visas
Many people from other countries come to America to study at U.S. educational institutions. Some ways that they do that is through what are known as "student visas," but which are more specifically called F and M visas.
The F visa allows students into the country for Academic courses, and for courses that teach the English Language. F Visa holders are generally degree seeking students. The F Visa also allows spouses and minor children who are dependents of the primary applicant, to be in the country.
The M visa is similar to the F visa, but it is for students seeking to train in vocational programs. Programs like beauty, repair skills, flying, IT/technology, or culinary/cooking are considered vocational. The applicant is not necessarily pursuing a degree, as much as the applicant is trying to master a skill.
A student is permitted to work in certain fields and with certain restrictions, with an F Visa. An M Visa only permits a 6 month internship.
Online and In Person Rules
Traditionally, these visas required that students attend school in person, and only allowed one virtual/online course per semester.
That policy was temporarily modified in March, when the country closed down. ICE permitted F and M Visa holders to remain in school, even if their classes became online-only.
But then, in early July, the U.S. Government shocked the immigrant community studying under these visa programs, by announcing that the visas are only valid for in-person classes. The visa would not be valid for fully online learning, and the government informed Visa holders that they would have to either transfer to another school that has actual, in-class learning, or face deportation. The policy would have affected about 1 million international students.
A Lawsuit, and the Policy is Reversed
Of course, with almost every school being virtual due to the pandemic, there is nowhere to transfer, and thus, the proposed policy amounted to nothing more than a deportation order. The policy spurred a lawsuit brought by Harvard and the Massachusetts Institute of Technology (MIT).
After a good amount of protesting over the new policy, and after commentators noted how heartless it was, the government recently announced that the policy would be rescinded, allowing F and M Visa holders to remain in school, even if their school becomes online-only because of the pandemic.
However, the government is not giving up making things difficult for those here on academic visas. The government did announce that it would keep the policy, but only as to new students.
Contact the Palm Beach County immigration attorneys at Devore Law Group to help you with your immigration questions and problems.
Resource:
cnn.com/2020/07/14/politics/immigration-harvard-visa-policy-online-only/index.html
https://www.devorelawgroup.com/in-a-pandemic-economy-will-receiving-unemployment-count-against-applicants/