Migrant Sponsorship Program Causes Major Controversy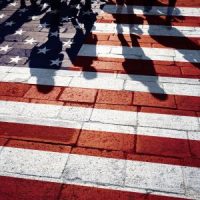 The United States often comes up with new programs in order to improve its immigration system. Of course, the definition of "improve" depends entirely on the administration currently in office. The prior administration saw a border wall as an improvement, while the current administration sees an increased level of migration as a positive sign. The latest change is a proposed private sponsorship program that would allow individual citizens to sponsor migrants. The plan has proven to be quite controversial in some circles. But what exactly does this plan entail? Why is it causing such a stir? Could you benefit from it? Let's find out.
What Is This New Private Sponsorship Program? 
On January 19th of 2023, new details emerged of a private sponsorship plan that would allow private citizens and companies to sponsor refugees. This change revolves around the so-called "Welcome Corps," which would allow the general public to contribute their own funds to resettling refugees in the United States. This program would apply to refugees seeking asylum under the Refugee Admissions Program – also known simply as the USRAP.
In order to qualify, US residents need to band together with at least four other individuals before raising $2,275 for each refugee they wish to sponsor. You also need to pass a background check and create a support plan in order to qualify. According to the Biden administration, only refugees who have already been approved for entry into the United States would be eligible. The goal is for 10,000 Americans to sponsor at least 5,000 refugees.
Twenty Republican States Sue the Biden Government as a Result 
A few days after the immigration program was revealed, 20 Republican states sued the Biden administration, asking a federal judge to halt it completely. They pointed out that this would illegally expand the scope of parole authority, which is supposed to be reserved only for exceptional situations. These states also argue that the public was given no opportunity to ask questions about the program or debate it before it was implemented. According to the lawsuit, hundreds of thousands of migrants now have the ability to enter the United States when previously they would have no ability to do so.
The Biden administration claims that this lawsuit is politically-motivated, but the fact remains that anti-immigration lawsuits filed by Republicans have experienced considerable success. This legal action has successfully blocked key parts of Biden's immigration policy in the past, and we could see a similar situation play out.
Where Can I Find a Qualified Immigration Attorney in Palm Beach County? 
If you've been searching for a Palm Beach County immigration lawyer, look no further than Devore Law Group. We know that emigrating to the United States can be quite a challenge – but it might be much easier than you think. With reliable legal assistance, you can strive for the best possible results in a confident, efficient manner. Book your consultation today to get started with an effective action plan.
Sources: 
cbsnews.com/news/immigration-migrant-sponsorship-lawsuit-republican-states/
aljazeera.com/news/2023/1/19/us-launches-programme-allowing-private-sponsorship-of-refugees