It's Easier Than Ever For Exploited Migrant Workers To Stay In The Country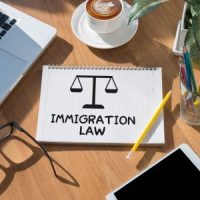 Migrant workers can be exploited in many different ways. Some have their passports confiscated. Others are threatened with deportation unless they accept poor working conditions. Some are subjected to unsafe environments – ones that a normal US worker would never be asked to operate in. Many exploited migrant workers are injured in accidents – or worse. But for those that manage to emerge from these exploitative situations, it may now be easier to stay in the nation. This is thanks to a new policy by the Biden administration.
Deferred Action Now Available for Exploited Migrant Workers 
On January 13th, it was reported that the DHS under the Biden administration had announced a new process for immigrants who had experienced labor exploitation. This process would allow them to apply for deferred action, a type of immigration relief that would shield them from deportation. Workers can now apply for these protections whether they have experienced exploitative situations firsthand or whether they have witnessed the exploitation of other workers.
The logic is simple: Undocumented migrants fear accusing their employers of workplace violations because they fear deportation. With these new protections in place, exploited workers are free to draw attention to misconduct at their workplaces without fear of retaliation. They can report violations to the necessary authorities and even participate in investigations. Homeland Security Secretary Alejandro Mayorkas stated:
"Unscrupulous employers who prey on the vulnerability of noncitizen workers harm all workers and disadvantage businesses who play by the rules. We will hold these predatory actors accountable by encouraging all workers to assert their rights, report violations they have suffered or observed, and cooperate in labor standards investigations."
 This is part of a larger move away from deportations for undocumented workers. Homeland Security ended mass immigration arrests at workplaces back in 2021, creating policies that target exploitative employers rather than undocumented workers. Under this new system, workers subjected to exploitative situations could enjoy two years of deportation relief and a work permit.
Exploited workers are more common than you might think. Back in 2022, it was reported that a Hyundai subsidiary had used almost 50 migrant child workers at a plant in Alabama. This particular plant was known for extremely dangerous working conditions and a string of safety violations. This is just one example of migrant workers being subject to extremely unsafe and exploitative situations in the United States.
Where Can I Find a Qualified Immigration Attorney in Palm Beach County? 
If you've been searching for a qualified, experienced Palm Beach County immigration attorney, look no further than Devore Law Group. Being subjected to exploitative working conditions is never easy, but there may be a light at the end of the tunnel. If you have experienced this situation firsthand, it might actually work to your advantage in regards to immigration. Book your consultation today to discover how this new policy could help you stay in the nation.
Sources: 
cbsnews.com/news/biden-administration-creates-deportation-protection-process-exploited-migrant-workers/
peoplesdispatch.org/2022/07/28/child-labor-is-alive-and-well-in-the-united-states/