Immigration Official's Policies Held to be Void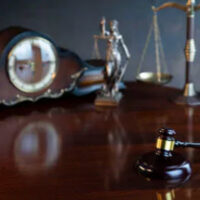 A court has decided that the head of the United States Citizenship and Immigration Services, recently appointed by President Trump, was appointed illegally. That decision could put a number of decisions and rules implemented by the head of the agency in legal trouble, including many policies that have been very controversial.
Government Position did Not Qualify
The crux of the ruling was that the government created a false position, and used it to appoint Ken Cuccinelli to allow him to lead the department on a temporary basis. But that position did not meet the definition of positions that are legally qualified to fill vacancies.
Federal law says that only those designated as "first assistants" can fill interim vacancies in federal agencies. Not only was Cuccinelli's position not a "first assistant," but the Court noted that he had not even worked for the agency in any capacity prior to being appointed.
As a result, the Court determined that Cuccinelli was in fact a subordinate officer, during the time he was purporting to lead the entire agency, and set immigration policy.
Asylum Seekers Have Time Shortened
Cuccinelli is probably best known for shortening the review of people seeking asylum. Previously, immigration officials had to give asylum seekers 48 hours before giving them a hearing to determine whether they could remain in the country. During that time, asylum seekers would normally consult attorneys, and the immigration attorneys would review cases, and prepare for the asylum seekers' hearings or interviews.
However, Cuccinelli changed this rule to only 24 hours, and the new rule made it harder for applicants and asylum seekers to reschedule their interviews, allowing extensions only in "extraordinary circumstances."
To remain in the United States, asylum seekers must demonstrate that they will face persecution, harm, or other injury, should they be returned to their home country.
The legal challenge to Cuccinelli's position came from lawyers for asylum seekers who say that the shortened, 24-hour period deprived them of the ability to obtain legal counsel. The asylum seekers had been rape victims in their home country, and expressed concerns that they would face further violence upon their return. Their requests to remain in the country were denied, and they were ordered to return home.
Policies are Being Reviewed
Immigration officials have already sent out notices that any policies implemented by Cuccinelli are being put on hold, and that the 48-hour hearing period is being reinstated. The women who brought the case will have their orders of deportation stayed, until a more meaningful interview can be given to them.
However, other policies that may have been made by those higher up than Cuccinelli are still valid.
We help people navigate the immigration system, and fight unfair rulings by immigration officials. Contact the Palm Beach County immigration attorneys at Devore Law Group to help you with your immigration questions.
Resources:
buzzfeednews.com/article/hamedaleaziz/ken-cuccinelli-ucis-appointed-illegally-judge
thehill.com/policy/national-security/department-of-homeland-security/485380-judge-rules-cuccinelli-unlawfully
https://www.devorelawgroup.com/government-is-using-data-from-apps-to-track-immigrants-location/