How To Consult With A US-Based Immigration Attorney Without Leaving Your Country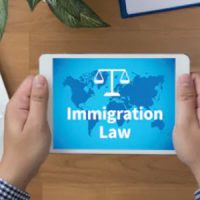 If you're trying to emigrate to the United States, high-quality legal assistance is necessary. The only problem is that all of the most qualified immigration attorneys are located in the United States. So how do you meet with these professionals and get the guidance you need if you're not even allowed to cross the border? The answer may be simpler than you think, and reliable advice could be right at your fingertips.
Immigration Attorneys Are Now Conducting Video Calls with Clients 
Immigration attorneys were conducting video calls with their clients long before the pandemic, but the rise of Covid-19 has accelerated a wider transition towards virtual communication tools. Today, it is possible to conduct a consultation without actually setting foot in an attorney's office. You don't even need to be in the same nation. The only requirement is a reliable internet connection. In addition, you may need to pay a fee for the consultation – but these costs may be lower for video calls compared to in-person consultations. Apps like Skype or Zoom can be even cheaper than making an international call, further reducing your costs.
Do Virtual Consultations Actually Work?
 But does a virtual consultation actually provide you with what you need? Sometimes, it's your only choice – so the point is moot. Often, immigration attorneys can carry out all of their required tasks without actually meeting you in person. This may include filing paperwork, contacting embassies, and so on. You can even sign documents electronically without visiting the United States. At some point, you may need to attend an immigration interview – but there are plenty of other tasks that you can carry out virtually before this date. With all that said, there may be certain situations that require face-to-face interactions.
Are Virtual Meetings Professional Enough? 
The American Bar Association offers free training to immigration attorneys who wish to help immigration clients in other nations. This organization states that a remote or hybrid setup can be professional and effective, providing things like privacy, safety, and communication are prioritized. This suggests that virtual meetings have a "seal of approval" from the ABA, and this signals a wider shift towards virtual communication methods – especially when it comes to immigration law. Today, there are even some "virtual lawyers" who work almost entirely from home and focus on helping clients without actually meeting them face-to-face.
Where Can I Find a Qualified Immigration Attorney in Palm Beach County? 
If you've been searching for a qualified, experienced Palm Beach County immigration attorney, look no further than Devore Law Group. We know that it can be difficult to get the advice you need if you're restricted to your current nation. The best thing you can do in this situation is to reach out to us at your earliest convenience and assess your options. Video calls and other technological tools could provide you with the guidance you need. Book your consultation today and get started with an effective action plan.
Source: 
americanbar.org/groups/public_interest/immigration/events-and-cle/making-a-virtual-connection/