Don't Confuse Physical Presence and Continuous Residence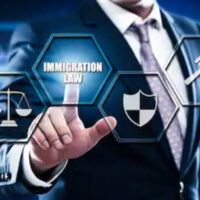 The all important process of naturalization has a requirement that sounds obvious, but which may not always be: The requirement of physical presence in the country. Many people overlook this important requirement, but doing so could risk your ability to become a naturalized citizen.
Physical Presence
To become fully naturalized—that is, to become a full American citizen—one of the requirements is that you are actually, physically present in the United States for a given number of days. You must be physically present in the country half the number of days that you live in the United States.
So, for example, if you lived in the U.S. for 100 days, you would have to be physically present in the U.S. for 50 of them. Because the normal waiting period is 5 years for naturalization, that means most applicants would need to be in the U.S. for 30 of those 60 months.
That means that you are allowed to travel or leave the U.S., but the number of days that you leave, will be subtracted from your total number of days in the country.
Exemptions to Physical Presence
There are some exceptions. People married to anyone in the armed services, or married to a servicemember stationed abroad, can get an exemption from physical presence. In some cases, members of the media can get an exemption, as can certain government contractors or employees. Spouses of U.S. citizens can also apply for naturalization sooner than others can
Continuous Residence.
If physical presence is counted as half the number of days that you live in the U.S., what is considered "living in the U.S.?" This is called "continuous residence." You must maintain a permanent home in the U.S. Immigration will look to traditional indicators to see whether wherever your living in the U.S., is considered your permanent residence.
As you can probably tell, it is possible to meet one requirement (physical presence or continuous residence) and not the other.
Somewhere that you only spend some time at—say, a relative's house, a hotel, etc.—won't meet the requirements of continuous residence.
Likewise, someone could have a home here in the U.S., but travel so much that he or she does not meet the physical presence requirement.
Keep All Paperwork
What if there is a dispute with immigration over the physical presence requirement? You should save any documents that would show that you were present in the United States. Examples may be school transcripts, pay stubs, vehicle titles, any utility or credit card bills. That means if any of these documents are going to an old, out of country address, they should be changed to be sent here.
Let us explain to you the ways that you can meet the naturalization requirements. Contact the Palm Beach County immigration attorneys at Devore Law Group to help you with your immigration questions and problems.
Resources:
uscis.gov/policy-manual/volume-12-part-d-chapter-4#:~:text=A.&text=Physical%20presence%20refers%20to%20the,must%20be%20satisfied%20for%20naturalization.
uscis.gov/citizenship/learn-about-citizenship/citizenship-and-naturalization/continuous-residence-and-physical-presence-requirements-for-naturalization