Children Born or Adopted Overseas by Servicemembers Face New Immigration Hurdles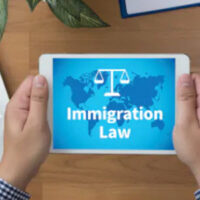 It seems like every week there is another announcement from the government making it more difficult for people to become residents of the United States. A new rule—really, a new definition of an existing rule that has to do with who is eligible to become a citizen—this time threatens the citizenship of children born overseas, and could particularly harm military families.
Rule Makes it Harder for Some Children to be Citizens
It used to be that children who are born overseas to United States members of the armed services, were considered citizens no matter the citizenship status of the servicemembers. However, a new definition being enforced by the government may change the status of children born or adopted overseas.
The change will affect two situations:
A U.S. armed services member stationed overseas who adopts a child (whether with another armed services member, or with a resident of the country where the servicemember is stationed), and
A U.S. service member overseas who is a non-citizen of the United States and has a child while serving overseas
The government will now require these children and their families to apply for citizenship for the child, as opposed to the previous rule, which automatically considered these children to be citizens. Children born to U.S. citizens abroad while serving in the armed forces will not be affected or subject to the change. Because of this, the government is quick to point out that the constitutional right to birthright citizenship remains unchanged.
Constitutional Challenges
Constitutional lawyers point out that this change may be illegal, and may lead to legal challenges, because it unfairly targets non-citizens stationed abroad (by no choice of their own) who have children while abroad. Their children will have to apply for citizenship (and thus risk denial), while a U.S. citizen service member stationed abroad would not.
Advocates have concern that the government is putting these non-citizens in harm's way, often stationing them in the most dangerous of locations, and then punishing them for being there by making it harder for their children to attain citizenship.
Non-Citizen Service member Immigration Problems
This change comes after the government made it harder for non-citizens serving in the military to defer immigration actions, or to request more time to sort out immigration issues or file paperwork, given their position overseas.
Some servicemember affected entered the armed services under a policy which was discontinued in 2016, which was intended to recruit people with valuable skills, such as medical, technological or language skills into the military.
The program recruited people in the United States who were here under a visa program, or here seeking asylum. It is estimated that over 10,000 soldiers have enlisted under that program.
Now, those same soldiers with those skills are facing deportation given the suspension of the program, and now must deal with immigration problems while overseas.
There are programs in place to assist service members with immigration or citizenship problems. Contact the Palm Beach County immigration attorneys at Devore Law Group to help you with your immigration questions.
Resources:
militarytimes.com/news/your-military/2018/07/06/heres-the-bottom-line-on-the-future-of-mavni-many-foreign-born-recruits-may-soon-be-out/
militarytimes.com/news/your-military/2019/08/29/new-immigration-policy-withholds-automatic-citizenship-for-some-children-of-troops-overseas/
https://www.devorelawgroup.com/government-gets-tougher-on-immigrants-with-life-threatening-illnesses/