Can Past Drug Use Affect US Immigration?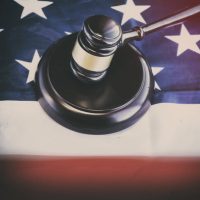 About 22 million Americans have successfully overcome a substance abuse issue. There is nothing stopping you from becoming a productive member of society if you have struggled with drug addiction in the past. But could your past drug use affect your chances of immigrating to the United States? This is a question that many people ask themselves as they approach the immigration process and attempt to start new lives in the United States.
Section 212 
Section 212 of the Immigration and Naturalization Act clearly states that immigrants may be denied admission due to drug abuse or addiction. This is considered a disqualifying health issue, and it falls under the same general category as mental illness and communicable diseases.
So does this mean that you will automatically be denied entry or citizenship if you have struggled with drug abuse in the past? Not necessarily. As it is written, the law states that you will only be denied entry if you currently struggle with drug abuse or addiction. If you are in remission or recovery, this may be considered a "class B" medical condition. This means that you will be eligible for admission into the United States. Under US law, a person is considered to be in "recovery" or "remission" after being drug-free for one year.
Will I Be Tested for Drugs and Alcohol?
 The USCIS medical exam will include blood and urine screenings that can detect the presence of certain drugs in your system. You will also likely be questioned about past drug use during the exam. These drug tests may be conducted as part of your standard medical exam, or they may be more extensive if you have admitted past drug use.
Should I Admit Past Drug Use? 
It's always a good idea to be honest with border and immigration officials. If you have a documented history of past drug use, you should consider admitting your past struggles with addiction. Immigration officials can look into your medical records to find evidence of past drug use, including stays at rehab centers. But if you are never questioned about your past drug use, there is no obligation to reveal it.
Nonimmigrant Waivers
 Under certain conditions, you may obtain a nonimmigrant waiver that allows you to stay, work, and study in the United States despite your past drug addiction. You need to show that your presence in the nation would not be harmful to American interests. A lawyer can help you obtain this waiver. Note that there is no immigrant waiver – only a non immigrant waiver.
Where Can I Find a Qualified, Experienced Immigration Attorney in Palm Beach County? 
If you've been searching for a qualified, experienced Palm Beach County immigration attorney, look no further than the Devore Law Group. Over the years, we have helped numerous immigrants pursue positive results as they attempt to start new lives in the United States. Regardless of your past, there's no need to give up hope before you speak with an immigration attorney. Book your consultation today to receive targeted advice based on your unique situation.
Sources: 
uscode.house.gov/view.xhtml?req=granuleid%3AUSC-prelim-title8-section1182&num=0&edition=prelim
uscis.gov/policy-manual/volume-8-part-b-chapter-8