Can I Fill Out My US Visa Forms by Myself?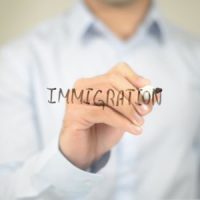 One of the most tedious aspects of applying for a visa is the paperwork. Whether you're applying for a work visa, a visitor's visa, or something else entirely, you'll probably need to fill out at least a few forms. Facing this process, you might be wondering whether or not it is truly a good idea to fill out your forms by yourself. What happens if you make a mistake or leave something out? Should you instead rely on the assistance of a qualified immigration attorney?
US Embassy Warns Applicants to Stop Sending Incomplete DS-160 Forms 
On November 15th of 2023, it was reported that the US Embassy in India was dealing with an influx of incomplete DS-160 forms. This is the official designation given to online visa forms used for temporary travel to the United States. Also known as "nonimmigrant visas," these might include temporary visits for business purposes, tourism, or education.
The benefit of online forms is clear. Applicants can simply download them, fill them out, and send them to the Embassy without much hassle. However, the streamlined availability of these forms does not necessarily indicate a simple process when filing them out. The US Embassy in India highlights this fact – stating that a significant number of applications are being submitted without necessary information. This is leading to delays in an already time-consuming process.
Without a valid DS-160, you cannot schedule a consular interview – making it very difficult to move forward. The DS-160 can be deceptively complex to fill out, and there are a range of different requirements. Here are some examples of information that applicants often fail to include:
Dates of the last five trips to the US and your last five international trips
The address of your school, if applying for an educational visa
A copy of your I-129 if applying for a temporary worker visa
Your signature
The confirmation page with the barcode
Another common mistake for DS-160 applicants involves the mandatory photo. The photo must meet detailed requirements:
No black-and-white photos
The photo must have been taken within the past six months
Only white backgrounds allowed
No uniforms
No headgear (except religious items)
No glare on eyeglasses
Pros and Cons of Working with Immigration Lawyers to Fill Out Forms 
At the end of the day, it's probably not worth your time to hire a lawyer only to fill out immigration forms. The costs would outweigh the benefits, and you can learn everything you need to know about the requirements through simple online research. However, if you already wish to work with an immigration lawyer for other purposes, they may help you fill out your forms as an additional service. In addition, lawyers can help you understand why your forms were rejected if you encounter issues.
Speak With a Qualified Immigration Attorney in Palm Beach County 
If you are wondering whether or not you should fill out your immigration forms by yourself, consider booking a consultation with a qualified Palm Beach County immigration lawyer. The truth is that some forms are more complex than others. While you might be able to fill out certain forms without assistance, others may require a more careful approach. Lawyers can also glance over your forms after you complete them, pointing out any potential issues. Speak with the Devore Law Group today to learn more.
Sources: 
business-standard.com/finance/personal-finance/incomplete-ds-160-form-leads-to-visa-appointment-denial-what-is-this-form-123111400472_1.html
travel.state.gov/content/travel/en/us-visas/visa-information-resources/forms/ds-160-online-nonimmigrant-visa-application.html