USCIS Offers Basic Help As Indians Protest "Immigration Discrimination" In Silicon Valley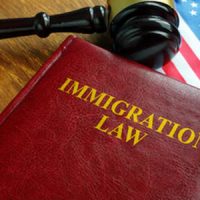 While many people are suffering due to big tech layoffs, immigrant workers are experiencing perhaps the greatest levels of confusion. These individuals have received H1B visas that are specifically catered towards skilled workers, but they are now discovering that their options are extremely limited after being terminated from positions at companies like Facebook, Twitter, and Amazon. After all, their employment in the United States is the only thing that is keeping them here (at least legally). Amidst protests by Indian tech workers, the USCIS is feeling the pressure. But is their scant advice for laid off immigrant workers actually helping?
Indian Workers Protest in Silicon Valley 
On December 19th, it was reported that a small number of Indian workers were protesting in San Jose. They claim that they are being victimized by "immigration discrimination," pointing out that even though they have been in the nation for decades, they are still waiting for green cards. According to the USCIS, H1B Visa holders are supposed to qualify for green cards within a few years at the very most. Continuous delays have prompted some of these Indian workers to throw up their hands in frustration, stating that even if they were to wait for over a century, they still wouldn't receive their green cards.
The issue is the fact that India provides the United States with some of the most in-demand workers. Silicon Valley has relied upon these workers to build tech empires that are now faltering. The United States can only issue so many green cards to people from one specific country. Because of the number of Indians working in the United States, this means that the "100-year wait" scenario is not an exaggeration. Many of these workers want the United States to stop considering national origin when deciding who gets a green card. But what would this do to the diversity of the nation? Indians would be massively over-represented in the population of skilled workers seeking green cards, and people of other nationalities would probably complain as a result. It's clear that the system needs work.
USCIS Offers Advice to Terminated Workers 
Also on December 19th, the UCSIS published a press release entitled Options for Nonimmigrant Workers Following Termination of Employment. This report informs terminated nonimmigrant workers of various options, including a 60-day grace period, streamlined portability to a new employer that files an H-1B petition, and the possibility of changing immigration status. Finally, the USCIS informs these workers that they can always simply leave the United States. But this advice isn't doing people many favors.
Where Can I Find a Qualified Immigration Attorney in Palm Beach County? 
If you've been searching for a qualified Palm Beach County immigration attorney, look no further than Devore Law Group. Over the years, we have helped many immigrants seek positive legal outcomes – including skilled foreign workers. Whether you're pursuing an H1B visa or you're in danger of having your visa taken away, we can help. Book a consultation today to get started with an effective action plan catered towards your specific circumstances. Remember, internet research only gets you so far.
Sources: 
uscis.gov/newsroom/alerts/options-for-nonimmigrant-workers-following-termination-of-employment
cbsnews.com/sanfrancisco/news/indian-tech-workers-silicon-valley-immigration-system-stacked-against-them/