Per Country Employment Visa Caps Still Exist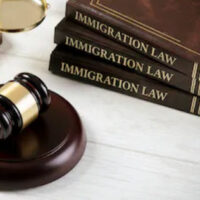 The employment green card system was almost altered for the better recently. The change would have affected how employment based green cards are given out on a per country basis.
Currently, aside from the other hurdles to obtain an employment based green card, applicants also had to deal with what are known as per country caps. Out of all the employment based green cards given out by the United States, each country's applicants are given 7% of the total green cards issued every year.
Problems With Current System
This creates a number of practical problems, because whatever number 7% of the total green cards given out ended up being, every country's applicants on got that number, regardless of the number of applicants there were from a country.
This means, for example, a country that would tend to have a lot of applicants—such as China—would have the same maximum number of employment based green card recipients as a country such as Zimbabwe, which may have little or no applicants under the program.
These per country quotas also hurt businesses. If workers from a given country are in high demand, and many America businesses (especially those that utilize highly skilled workers) want to hire them, the applicant pool is limited. The per country quota also hurts America—the more educated, highly skilled workers, the better off our country is because of them.
Ironically, the creation of per country caps was initially supposed to increase the diversity of green card applicants. However, the end result is that these caps end up discriminating against countries like India or China, which have a higher number of employment based green card applicants.
Bill Passes House, but Not Senate
The House (with bipartisan support) recently passed a bill that would have lifted or eliminated these quotas. The proposed bill would not have raised the number of green card recipients overall, or increased the number of people immigrating into the country. It only would have lifted this arbitrary 7% per country quota.
However, the Senate blocked the bill, meaning that the caps still stand. There is still a chance that the bill could be amended, and passed in some other form.
Employment Based Green Cards and Visas
One benefit of an employment based visa or green card is that it allows applicants to eventually apply for permanent residency in the United States after five years.
Employment visas are broken down into categories, depending on the skill level, experience, and training of applicants. The problem comes in that some categories never reach their maximum limits, while others have more applicants than there are visas available.
For example, an EB-1 visa is classified for those having "extraordinary ability," which is defined as those that have received attention, media, or professional acclaim for their accomplishments in their field. It also includes professors, researchers, executives or managers. However, only 28.6% of employment visas are EB-1 applicants, and there is rarely a backlog for these types of visas.
Questions about a visa or a green card? Contact the Palm Beach County immigration attorneys at Devore Law Group to help you with your immigration questions.
Resource:
vox.com/policy-and-politics/2019/9/19/20873985/bipartisan-immigration-green-card-bill-senate
https://www.devorelawgroup.com/what-is-temporary-protected-status/