Dos and Don'ts If You Are Stopped by Ice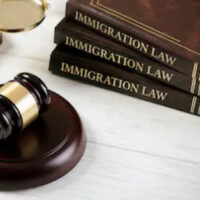 Whether you are in the country legally or illegally, your biggest fear is likely being raided or stopped by ICE agents. Stories of ICE agents stopping drivers on the road, or patients in hospitals are everywhere. Some of those stories are true and some are a bit exaggerated, but either way, you may get some peace of mind understanding some Do's and Don'ts when it comes to being stopped or detained by ICE agents.
Don't speak to ICE agents. You have a right to remain silent, and a right to speak to an attorney. You should not answer questions about your status, or national origin. If you are not fluent in English, you should carry a card that states in English your wishes to remain silent and for a lawyer.
Do ask if you are under arrest. You cannot legally be arrested unless ICE has some form of proof that you are a non-citizen or otherwise are in the country illegally. It is likely ICE agents will deny you are under arrest. If they deny you are under arrest, you should ask if you are free to leave, and they will likely say yes. Walk away in a calm, relaxed way.
Don't run away. ICE can use your flight as an excuse to arrest you.
Do refuse permission for agents to search your vehicle, if you are stopped by ICE while driving. In many cases, ICE will not have the necessary proof to search your vehicle without a warrant, if you do not give permission to search the car. You can provide basic information that you would at a routine traffic stop, such as giving your driver's license or vehicle registration.
Don't ever sign anything. ICE will usually only present you with documents to sign when and if you are arrested, but regardless of being arrested, you should never sign anything without having an attorney review the documents. Do not rely on ICE agents' interpretation of what you're signing.
Do have someone, such as a friend or relative, ready to take care of kids, pets, or other affairs, in the event that you are arrested. This person should also have the contact information of your attorney, and permission from you to work and communicate with your attorney. Your designated family member or friend should also know where any important immigration paperwork is located.
This designated person should also be aware that if you are detained and nobody can locate where you are being detained, you can be searched with an online detainee locator system at https://locator.ice.gov/odls/#/index. Your designated person should have your immigration "A Number."
You do have a right to a phone call, so you should always ask to use that right to call your designated person, or your attorney.
Contact the Palm Beach County immigration attorneys at Devore Law Group to help you with your immigration questions and problems.
https://www.devorelawgroup.com/should-immigrants-have-attorneys-appointed-for-them-by-the-government/