Marianne Rahm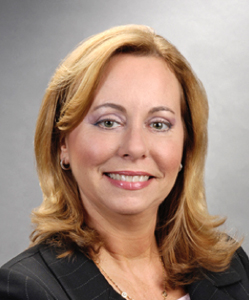 MARIANNE RAHM is an attorney practicing immigration and nationality law with the Devore Law Group which has offices in West Palm Beach (Palm Beach Gardens), Florida. Ms. Rahm received her Bachelor of Business Administration from Florida International University and her Juris Doctor degree in 1999 from St. Thomas University in Miami, Florida. She was admitted to the Florida Bar in 1999 and has practiced immigration and nationality law in South Florida since 2001. She joined the Devore Law Group in April, 2007.
Ms. Rahm's practice concentrates on family and business immigration including complex treaty trader and investor visa (E-1/E-2) applications, intra-company transferees (L-1), specialty workers (H-1B), athletes (P-1), aliens of extraordinary ability (O-1), and labor certifications. She also handles immigrant visa (green card) applications based on investment (EB-5), family relationships and employment including national interest waivers. She also represents clients applying for U.S. citizenship through naturalization and family relationships.
Ms. Rahm has extensive experience representing clients before United States Citizenship and Immigration Services (USCIS), United States Immigration and Customs Enforcement (ICE), U.S. Customs and Border Protection (CBP), the Immigration Courts, the Board of Immigration Appeals (BIA), the U.S. Department of Labor (DOL) and the Board of Alien Labor Certification Appeals (BALCA). She is also admitted to practice before the U.S. District Court for the Southern District of Florida.
Ms. Rahm is fluent in Spanish and is a member of the Florida Bar, the American Immigration Lawyers Association, the Palm Beach County Bar Association, and the Florida Association of Women Lawyers.